We are a manufacturing team focused on supplying unprecedented services to luxury fashion brands
---
LBT is the culmination of almost 30 years of textile sourcing/manufacturing in Portugal. It all started in the 1980's with the establishment of a simple sewing service by Mr. Augusto Brito. After 10 years of continuous growth in the European Market, Mr. Brito decides to restructure the previous company and L&B is born.
L&B continues the previous growth momentum and a strategic partnership is forged with a leading fabric producer/finisher (Tintex). Simultaneously, a new garment-manufacturing company (Reistex) is born to complement the production demands of European customers. In 2003, a new restructuring takes place. New dynamics are brought into the company by Mr. Luís Brito (PhD, BEng): LBT is born. A new customer-driven attitude arises, together with new services which make LBT a unique jersey sourcing solution.
Our Production
LBT develops all kinds of jersey garments, from the simplest to the most complex. Yearly production ranges from 700.000units to 800.000units. Internal PLM and CRM systems are seamlessly integrated with Gerber Technologies' automatic laying and cutting systems (CAD/CAM) for maximum throughput and minimal error. The company's highly skilled and motivated work force includes 4 pattern-makers and 85 workers. The current installations have a total of over 5000m2 and encompass all garment making stages: from fabric inspection and cutting to hanger storage. LBT also provides internal embroidery, digital printing and transfer placement capabilities, mainly used for sampling and small-runs. Striving to achieve the maximum quality on jersey garments, LBT provides machinery which is considered unusual for this kind of product. An example of this is the presence of Ascolite machinery and the possibility of "topper" finishing on the pressing stage.
Strategic alliances formed with several smaller garment manufacturers and with leading knitters enable fast information exchange and a better overall management, leading to a clear reduction of problems and quality issues. In the same way, the strategic partnership with the fabric finishing-plant (Tintex) gives LBT an advantage in terms of delivery deadlines and innovative finishings. Tintex is, in fact, considered by many the European leader of Lyocell/Tencel jersey finishing. A 6-phase quality control enables the highest quality demands to be achieved. At the same time, a unique packaging support enables a simple use of per-shop packing and hanging garments, reducing logistic overheads.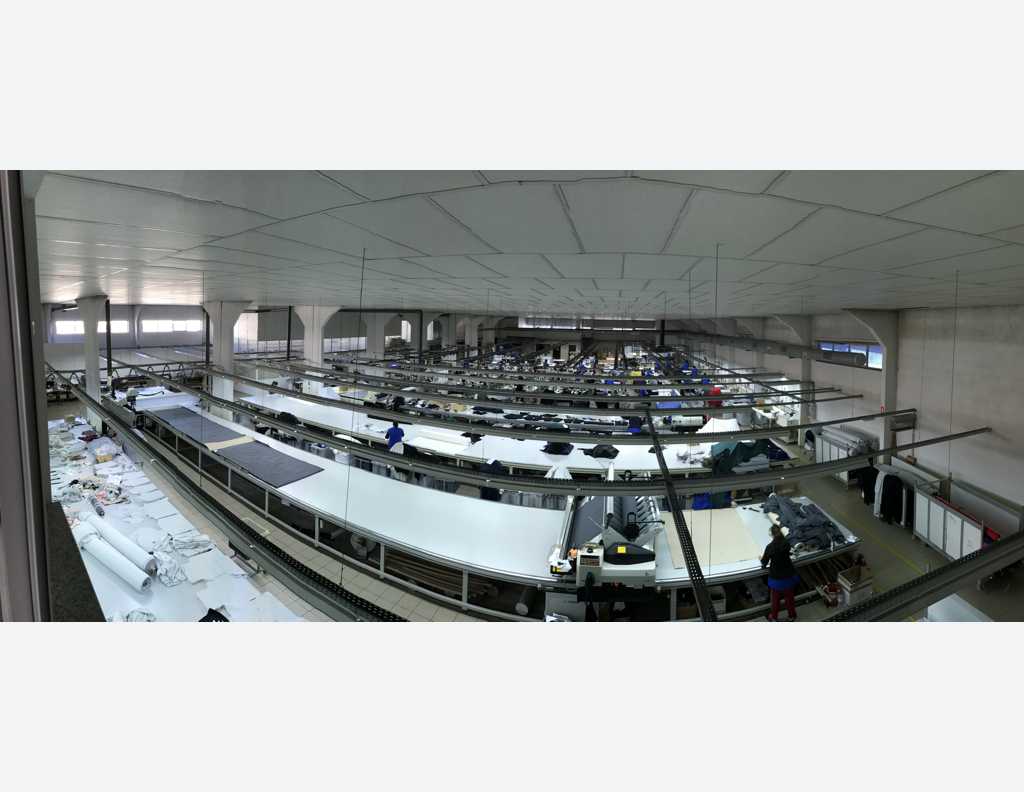 How We Do It
In a time when the fashion industry is at a constant pace of change, brands need optimal services from their suppliers. LBT is the obvious sourcing solution for European/American medium and high-level brands. Quality, confidence, pro-activity, service and delivery are central concerns in our unique customer-oriented solutions
---
Innovation
LBT is involved in high-tech textiles. Together with several local partners we have developed the FETAL PANTY Project (innovative underwear for pregnant women). LBT is also involved in developing internal tools to increase overall productivity. This innovative approach has been recognized by local authorities through the SIFIDE program.
Technology
LBT is able to provide digital placement prints (Direct to Garment technology - 120cm x 60cm). Simple embroideries and transfers are also provided internally. This leads to improved overall quality and fast sampling. At the same time, cost-effectiveness is also present, as simple films are free-of-charge. All sample cutting is done on a state of the art single-ply ZÜND cutter.
Fast Delivery
The average delivery lead-time is 5/6 weeks. However, for specific customers and fabrics LBT has set-up a Never-Out-of-Stock (NOS) service that enables deliveries in exactly 4 weeks (or less). The transit time for European customers is also reduced due to the geographical location of LBT.
Our Partners
As premium suppliers we aim to work with some of the best brands, companies and highest demanding standards.
---